What will you leave when you leave?
The cost of Life Insurance to protect your family's security has fallen precipitously over the last decade!
Term Life Insurance can remove the financial anxiety that the loss of a business principal orbreadwinner would pose, or the threat to your ability to pass wealth on to future generations. And, the cost to insure your business' or family's security has fallen precipitously over the last decade. Can you name any other goods or services that have done that?
The Torrington Insurance Agency. represents many of the nation's most highly ranked life insurance companies and we do business one on one, face to face.
Review these sample rates then call toll-free 1-800-842-8289 for a professional consultation about your unique needs and a plan that is tailored to meet them.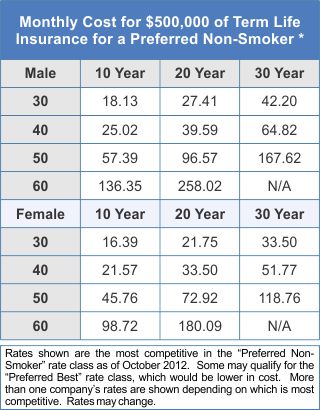 Life Insurance for People with Health Issues
Not everyone is a triathlete… We all have health histories, and several of our Life Insurance companies have experience in adjusting premiums to compensate for additional risk.
Don't assume you won't qualify for Life Insurance. We have had success in obtaining affordable life insurance coverage for people with histories of obesity, diabetes, heart disorders, stroke, sleep apnea, hepatitis C, depression, smoking, and more.
2.) Call The New England Insurance Agency
You can reach the New England Insurance Agency at 1-800-842-8289 for a confidential discussion of your needs and concerns.
3.) You can leave it to us!
We will initiate inquires on your behalf to test the waters on your insurability. We can also determine the probable outcome before you apply for the insurance. Finally, you can apply for Life Insurance based on our preliminary assessment.
If you have any questions about life insurance, please give us a call at (860) 482-2916 or email us at rdtedesco@optonline.net